Translate:





New series of AVEL TVs
New TVs have an updated design and can be installed in the bathroom, shower, kitchen or even in the living room and bedroom.
One of the features of the new TVs are hidden connectors. The TVs of series SM have an IPx4 certificate.
TVs of a new series are already on the site. Now you can choose a new TV with a screen diagonal of 23.8" (AVS240SM), 32" (AVS320SM), 43" (AVS430SM) and 55" (AVS550SM). Available colors are white and full mirror.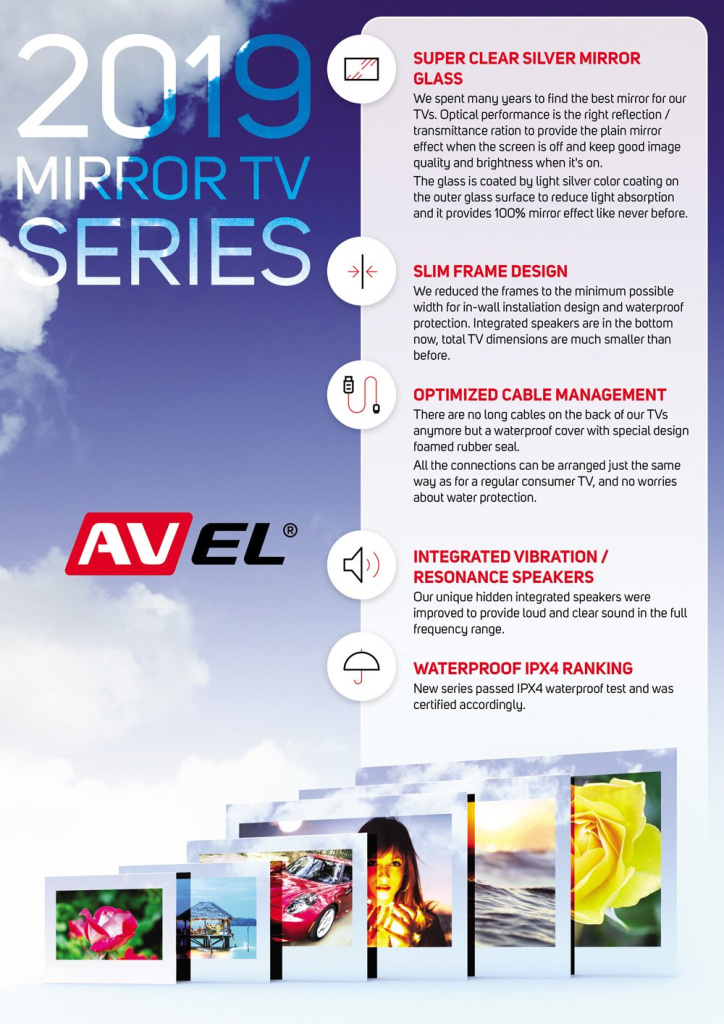 Back to the list