Shower TVs
Shower TVs
OUR PARTNERS




Shower TV right in your Bathroom
Waterproof Magic Mirror TV for Shower
A great day starts with a great morning! Wake up while taking a shower with music video channel or check your favorite news earlier with our Shower TV right in your Bathroom.

We recommend to consider our Mirror TV with Magic Mirror effect for installation in the shower / bathroom. You get real mirror when the TV is off and it turns back to TV screen when it's on.

We provide 2 Year Warranty for our products as a confirmation of quality and of our confidence in each product.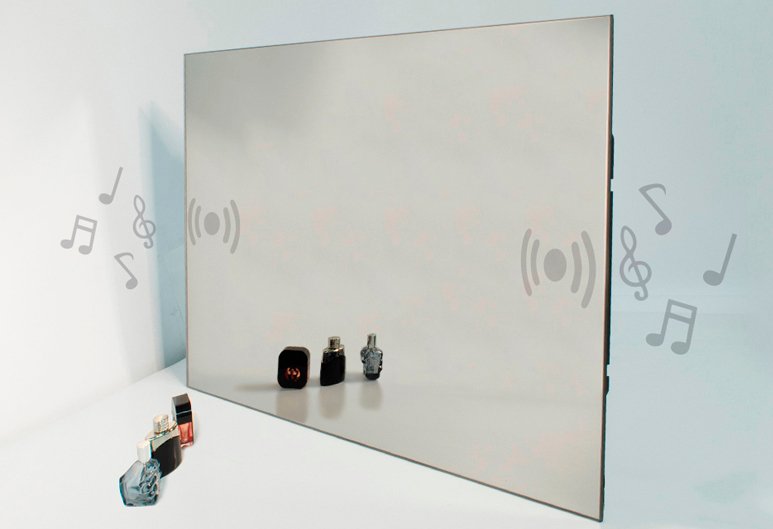 Waterproof IPx4
Our waterproof TVs has IPx4 (waterproof) grade confirmed by LCS Compliance Testing Laboratory. Having this certification we are confident that our products will work in showers and bathrooms safely and for a long time. Our waterproof tvs also passed CE and ROHS tests that confirm that our equipment comply with European standards and requirements to TVs and consumer electronics.
The screens are heated up by LED/LCD back light for anti-fog effect to ensure clear picture even in steamy conditions.
We supply waterproof remote control with all our TVs for easy and convenient operation.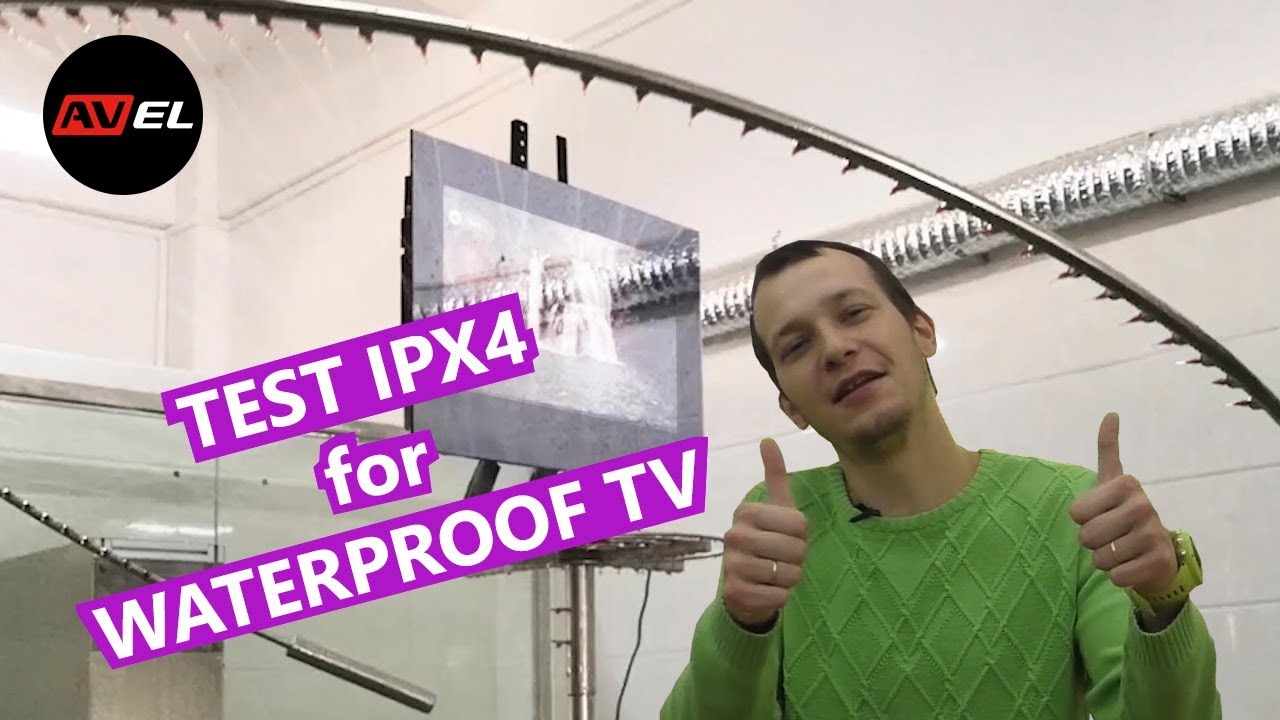 Choose your size
We produce special application waterproof TVs for in-wall installation in the shower, suggested screen sizes are 23.8", 32", 43", 55", 65" and 75".
The TV installation requires a niche in the wall and cabling to be prepared in advance so it's better to plan installation of shower TV while renovation.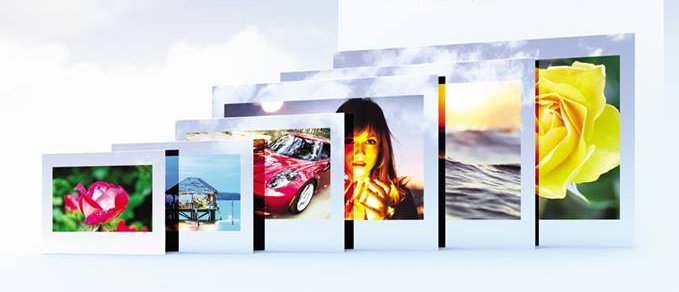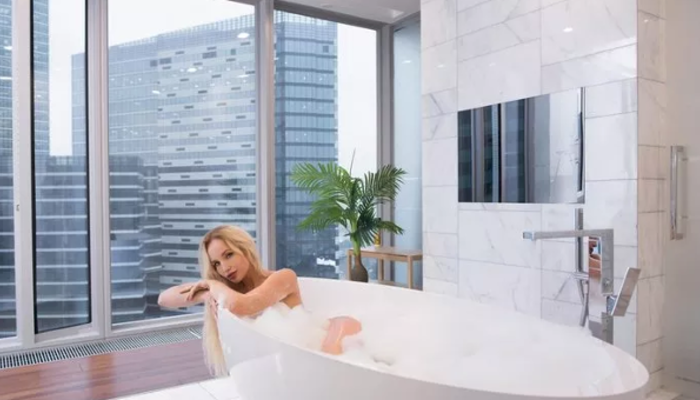 Waterproof Smart TV
For all our waterproof TVs we have modern DVB-T2 (Freeview) digital tuner board for EU / Australia / Russia / AUE / Thailand / Africa etc.
Optional accessory - Smart TV kit compatible with any of our TVs can be added optionally to upgrade it to Smart TV easily.
All the TVs can be optionally equipped with a built-in screen mirroring board. The board can be connected to a home WiFi router or directly to a smartphone or tablet with iOS or Android OS. Phone's or tablet's screen will be mirrored on the TV screen with sound - so you can watch any Video Streaming Services, like Netflix and Youtube.
Where to place the power adapter from the built-in TV in the bathroom?
The adapter can be placed anywhere where there is no contact with water and no strong impact of condensation. As a rule, a creative approach to solving the problem is applicable in this case. We suggest that customers stow the adapter in an extra recess to connect additional devices (a set-top box or flash drive/hard drive) or in a bathroom cabinet placed on the same wall if it is supposed to be there. There is an option of taking the extended interfaces of the TV and power adapter behind the wall, where the faucets are placed if the situation allows and this is acceptable to the customer.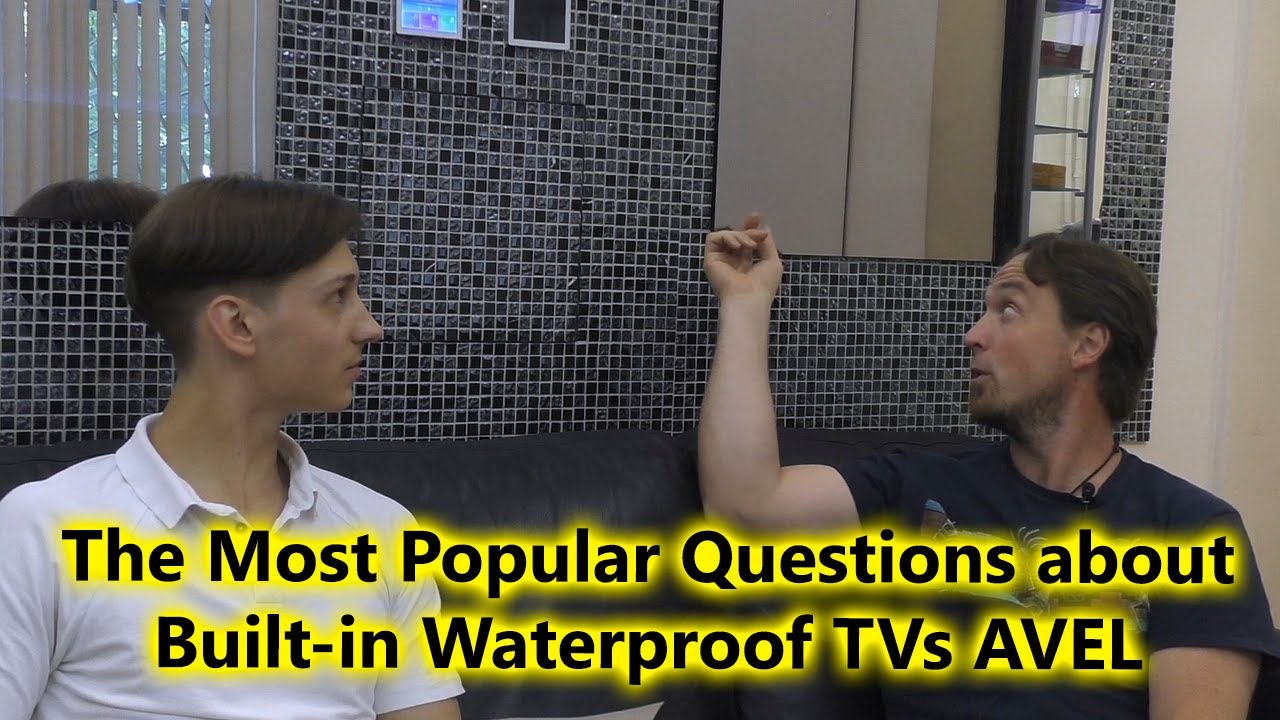 How to Hide TV Wires
Following real demands of our clients and customers we at AVEL keep developing in-wall TV series dedicated not only for Bathrooms but also for Living rooms and Bedrooms.
The greatest and unique benefit of our In-Wall series is completely recessed installation. All you have after the setup is done – is a plain glass or mirror on the wall. No wires, no gaps to gather dust.