Translate:





New AVEL TV: Wi-Fi Android Touch TV for the Kitchen AVS220KT
Android Touch TV AVS220KT is suitable for installation in any standard 600 mm wide cabinet. It comes with safety tempered glass front and framed by a black frame. Cabinet Door TV will fit perfectly into the interior of your kitchen.
TV runs on Android. You can easily install additional applications from the Google Play Market, thereby significantly expanding the standard functionality of the TV. Android Touch TV is controlled via the capacitive touch screen.
AVS220KT doesn't have a built-in TV tuner. You can watch TV shows via the Internet with an installed application that duplicates TV channels.
The model AVS220KT has a built-in microphone and camera that allow you to chat with friends, family or colleagues directly in the kitchen.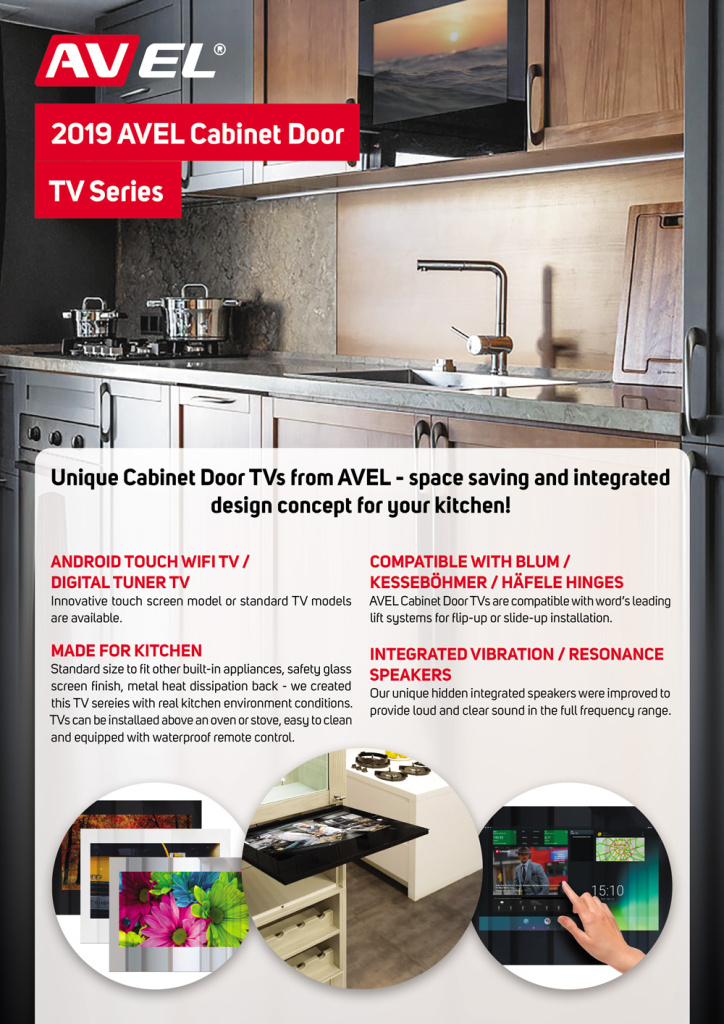 Back to the list