Translate:





Don't Let a TV ruin Your Kitchen Design
​
Kitchen is a soul and gathering place of many hospitable families and no doubt that we want this place to be good looking, comfortable and convenient. When one start thinking of kitchen renovation – it's common to start with cabinets layout and general room design project. But people often forget to consider a TV installation place, though most of us has a TV in kitchen.
The result is far from harmonious design of the room:
​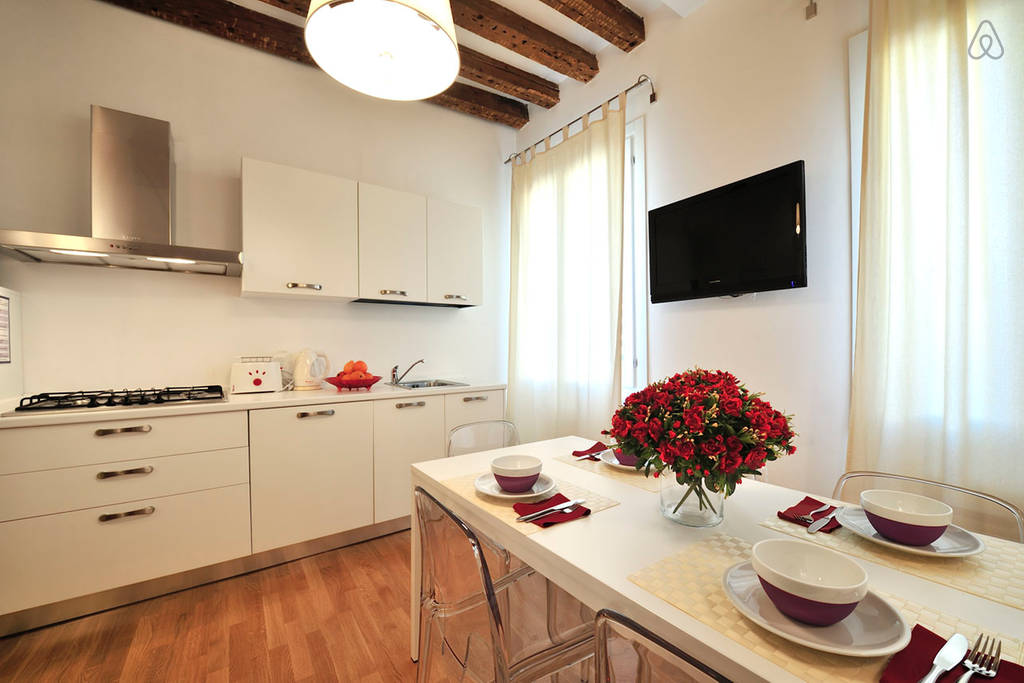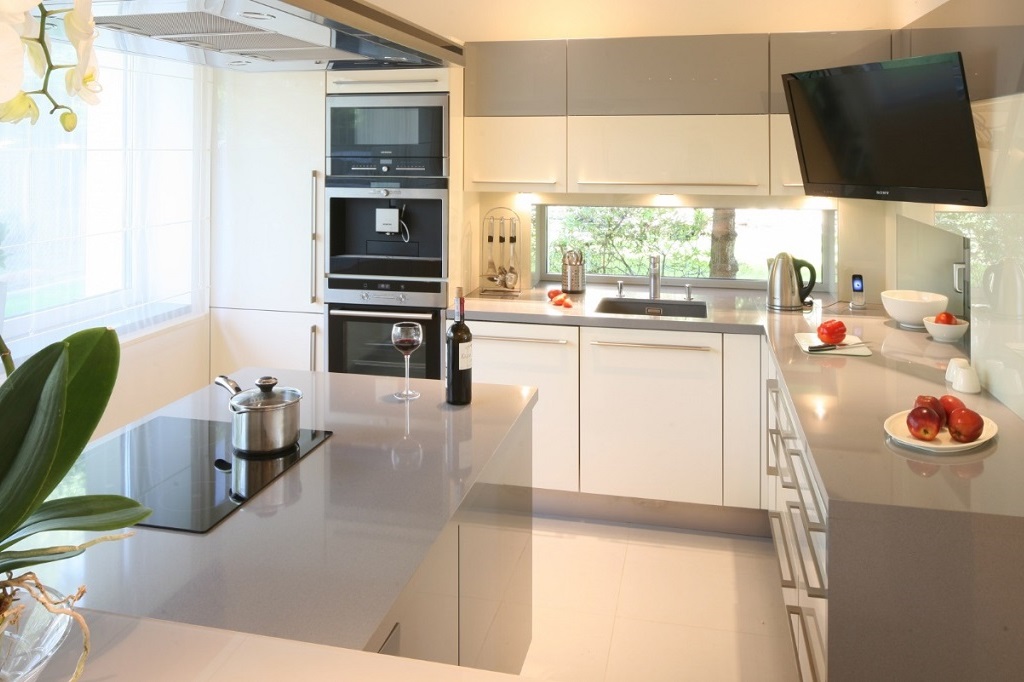 Even in a good-looking brand-new kitchen stand alone TV looks like a big black spot. Installation height is high mostly and it's not convenient to watch it – your neck will feel it very soon. It's not easy to hide cables as well: mains and antenna sockets must be prepared in advance, before the walls are finished.
Our alternative to this "wrong" installation is a Cabinet Door TV. Just let Your kitchen cabinet seller or designer now that you'd like to add it, it will simply replace one of cabinet door. Easy to install, no space required, easy to connect! A perfect installation at a right height. The TV fits other built-in appliances and often combined in a column or it can be installed into a top cabinet door. We have 2 lift systems (flip-up and slide-up) for you to choose – so in both installation positions you can open the TV conveniently.
Now we supply 3 screen sizes: 21.5" and 23.8" for 600mm wide cabinet installation and 32" for 900mm cabinet. And there are 3 color options to choose: Black Frame, White Frame and Magic Mirror coating. Choose the regular TV or Android Touch TV according to your needs in the catalog!
​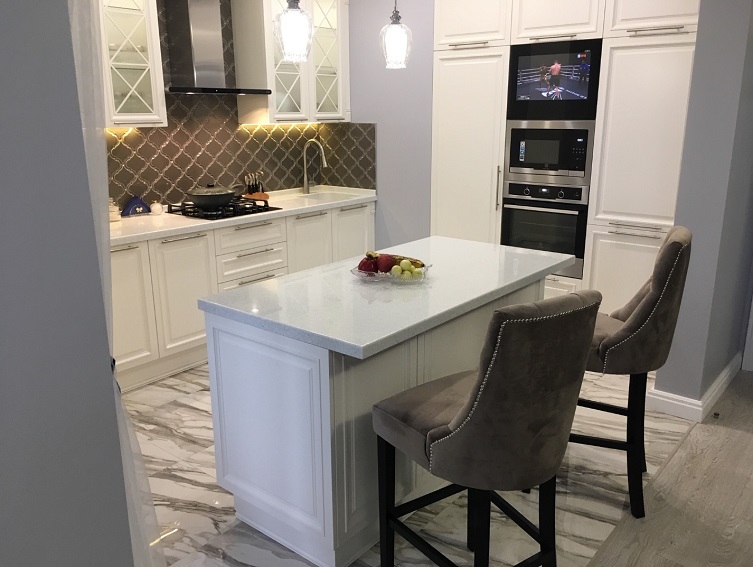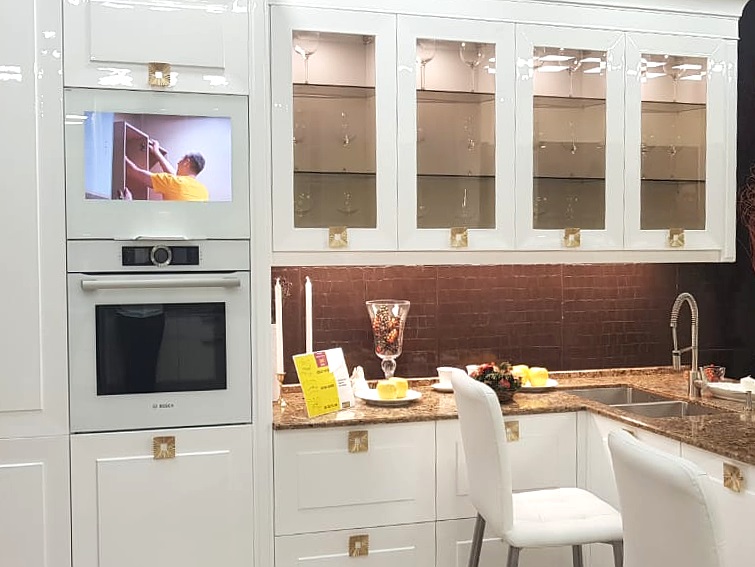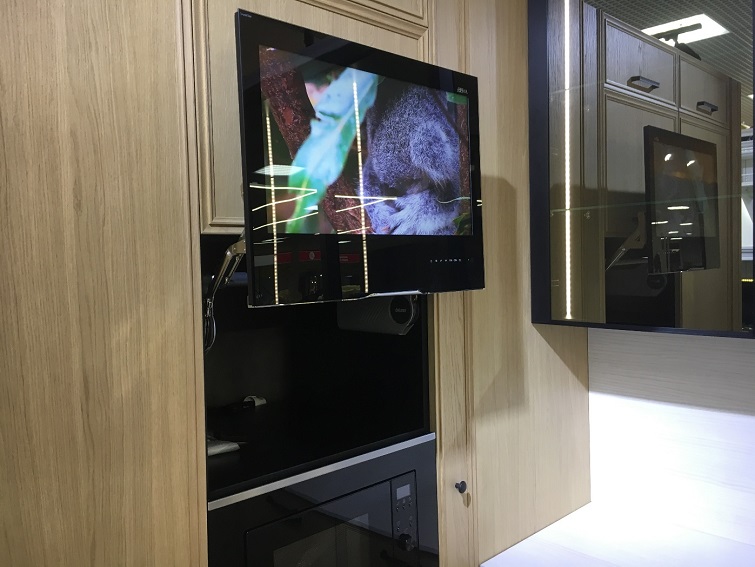 Back to the list