Translate:





Watching TV from the Hottub
Are you a big fan of TV shows, football matches, or fashion TV? Do you wish not to interrupt watching your favourite films or celebrity talk shows when taking a hottub or visiting a Spa? With AVEL waterproof TV for pool and bathrooms, you can bring the comfort and enjoyment of traditional relaxation procedures to a new level. Just imagine spending an enjoyable day in the Spa with Jacuzzi and at the same time enjoying the TV content you like! That's something unusual and satisfying at the same time – a new customer satisfaction standard designed by AVEL engineers to let you decide when and what to watch.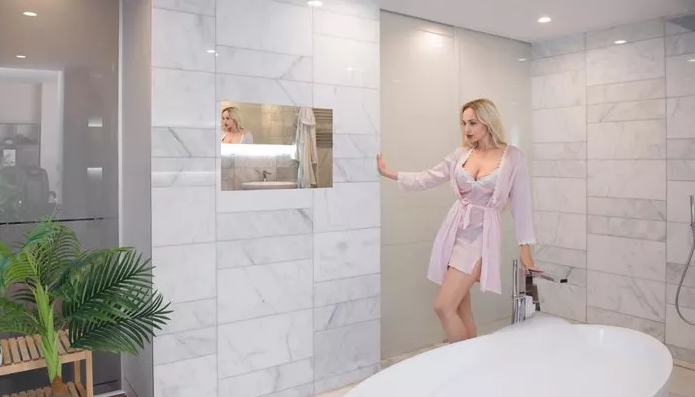 ​
Waterproof TV for Hot Tubs: Is It Safe?
Some users considering the purchase and installation of waterproof TV for Jacuzzi or Spa may wonder whether it is safe to use such a device in the rooms where humidity can quickly damage the internal mechanisms of TV and even cause a short circuit fault in your house. But AVEL TVs are fully waterproof and totally safe and passed IPX4 test, the certificate was issued accordingly, which makes them totally usable even by kids. They are all supplemented with waterproof remote control; the speakers of such TVs are also totally waterproof, and safeness of the TV construction itself is guaranteed by the producer with total waterproof protection of electronic components. Your AVEL waterproof TV will never become a burden but only a source of enjoyable content viewing for your entire family!
​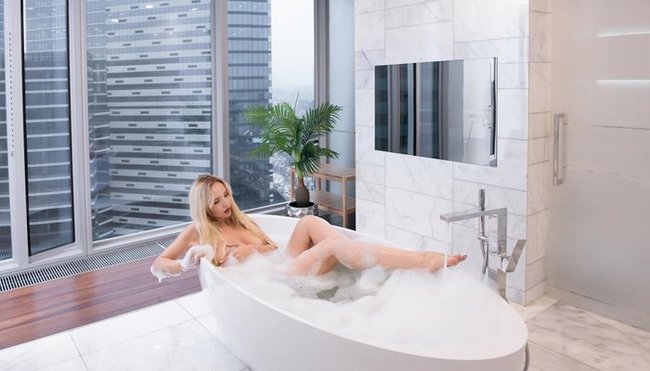 Convenience of Use and Ergonomics
AVEL waterproof TVs are not only safe – they are also very stylish and friendly to any type of interior and décor! Selection among available models enables making them white- or black-framed, or overall integrating the TV screen into a mirror (Magic Mirror TV), making it disguised when not used, which also adds to ergonomics of your bathroom, swimmingpool, spa, or jacuzzi design. Screen size is from 23.8" till 75". Another distinct feature of Avis waterproof TVs is their universal LED panel rotating 3600 without any loss of the viewing quality regardless of the angle. You can choose the mode that you personally find most suitable – we have models with integrated speakers, which makes the additional equipment requirements minimal. Аnd also offer different feaches that can make TV watching in your jacuzzi even more pleasant, such as WiFi Screen Mirroring Option and HDMI connected Smart TV boxes Option!

Back to the list