Translate:





AVEL – built-in TVs with reliable moisture protection
AVEL's built-in TVs have been manufactured on its own manufacturing line since 2012. The manufacturing base is in China (Shenzhen). The products are sold in Europe, the United States, Australia, Israel, EU and Eastern Europe countries. The screen sizes available are 23.8", 32", 43", 47", 55", 65", and 75". Because of their unique features, image quality, a wide range of smart functions, and other benefits, built-in TVs are in high demand. The devices are simple to operate, inexpensive, and blend in with the surroundings.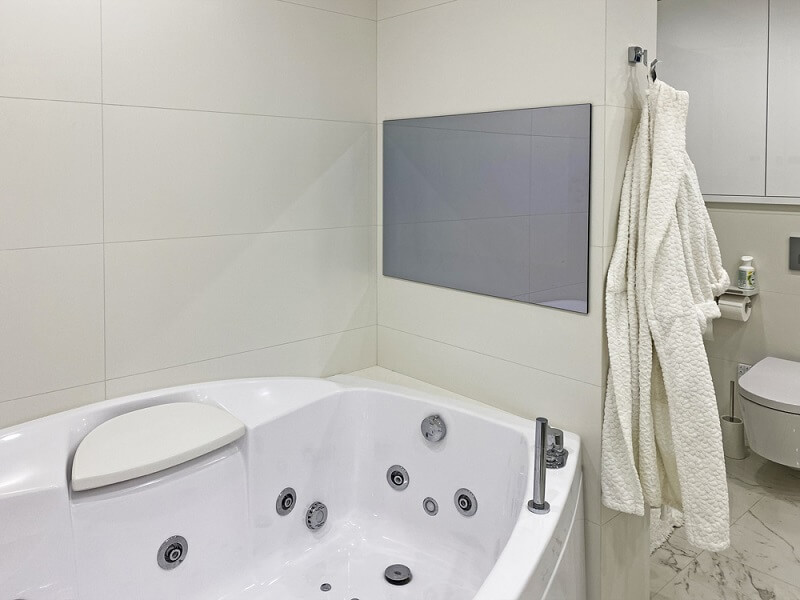 How AVEL TVs managed to become water-resistant
The whole AVEL built-in TV series is intended to be installed and used safely in high-humidity rooms like bathrooms, kitchens, SPAs and even saunas. AVEL engineers created an innovative design that significantly improved moisture resistance. This feature distinguishes AVEL built-in versions from standard televisions. Waterproof protection is confirmed by the IPX4 certificate issued by a test laboratory. The designers used the following measures to safeguard the internal circuitry from external influences:

toughened glass screen;
sealed TV casing;
reliable insulation of cable connection points on the case;
alternative use of vibration speakers
The assembled device appears to be a solid product with no gaps or fitting lines between the pieces. At each stage of the manufacturing process, stringent quality control and conformity with international standards are carried out. Every single TV passes the strict and multi-step internal QC before it is released for shipment from the factory.

The procedure of lab waterproof test (IPX4)
The test model is supported by a vertical bar and a rotating platform on top. The TV revolves around its axis during testing. Above the object is an arc-shaped tube with closely spaced nozzles, which are the used for water jets delivery. Like a jump rope, the tube rotates along a horizontal axis.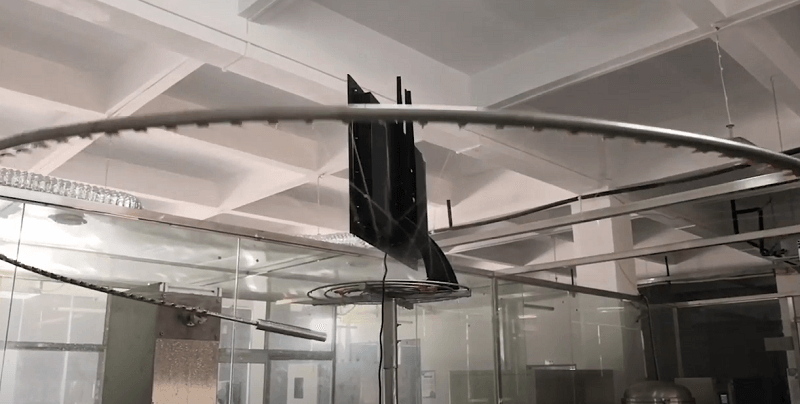 In this posture, water jets alternatively fall on all regions of the surface, pouring over and watering the TV from various points. The test lasts 10 minutes, during which time the television is turned on and operational. Water is delivered at 5.3 liters per minute at pressure ranging from 50 to 150 kPa. Testing is done to ensure that products are compliant with the standard IPX4. Engineers then disassemble the TV and meticulously inspect the internal parts for damage.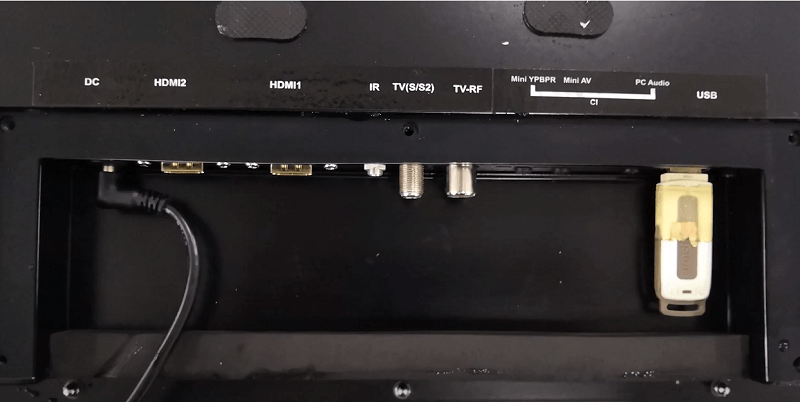 When exposed to external influences, the complete series of AVEL built-in TVs is thought to have passed the electrical safety testing. The products have been assigned the IPX4 protection class, which is confirmed by the international certificate we have been honored with.

AVEL TV panels installation places
AVEL Televisions may be used in humid environments and near water because of their special moisture protection:

the kitchen;
in the open air (under a sun shade and at the temperatures above 0C);
sauna and bath (AVEL TVs have passes high temperature test);
hot and cold shower;
hammam;
pool.
Water splashing will not harm televisions, although placement in an open location is only permitted in warm weather. In swimming pools, the embedding location may be a section of the wall near the water's surface. The device is not harmed by frequent splashes. Nevertheless, because AVEL Televisions are not built for complete immersion underwater, you cannot put the panel on the pool's bottom or wall.

A drop of water falling on an ordinary family TV can result in significant repercussions such as a short circuit of internal contacts, damage to electrical cabling, and even electric shock to a person. Waterproof AVEL Televisions are completely secure. Do not hesitate to get these dependable products and make your vacation more comfortable when there is wetness and water.

Back to the list