Translate:





TV behind a mirrored glass – a new tool for advertising your business
​
If you are the owner of a beauty salon, barbershop or other business in the beauty industry, you know how importantit is for visitors not just to have high quality service, but also to feel comfortable in the salon. For example, a good hairdresser is not only a performer, but also a consultant who knows the latest trends and gives excellent advice that will help the client become more stylish and confident, and often a good friend to talk during a long-lasting procedure.
The same applies to the salon, which should become something more than just a place for a haircut for the visitor. This is important not only for existing customers, but also for new ones, because the first impression begins to form long before the final result, and it will certainly be influenced by the thoughtful design of the room. Creating a new style can take quite a long time, that is why it is so important to entertain customers during the necessary procedures. And the best solution is to install a glass TV in the beauty salon.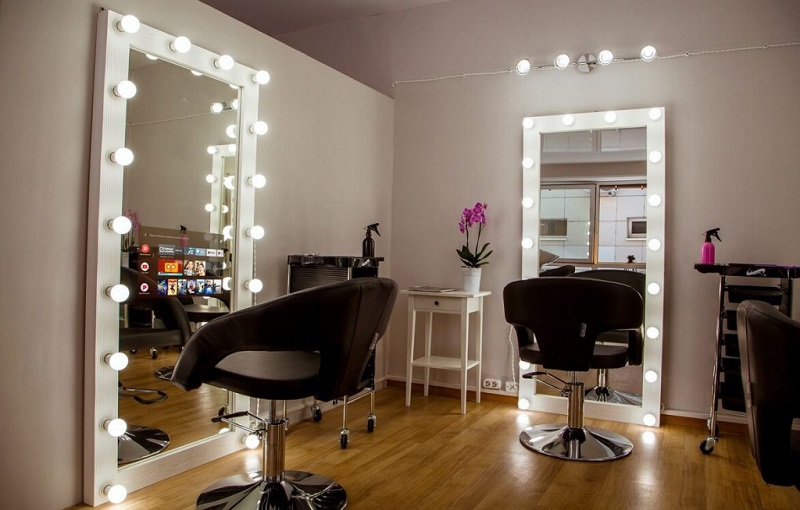 ​
A frameless TV, such as the AVS220OF model, can be integrated directly into a mirror mounted in front of the work area, or installed over a sink. The mirror TV glass is easy to clean, and the body of the device is completely unaffected by external influences, because it is located behind the mirror, which is made to order according to the size you need.
Such a glass television set will display any information: it can be a fashion TV channel, special APPs, and any other content suitable for the area. Flexible Android Smart TV system gives unlimited options to choose. Thus, you will be able to show the visitor new fashion trends, help to choose the right hairstyle. And after completing all the procedures, turn off the device, thereby turning it into a normal mirror, where the client can see the final version of the transformation. Such a customer-oriented approach and a non-standard solution will definitely help the development of your business.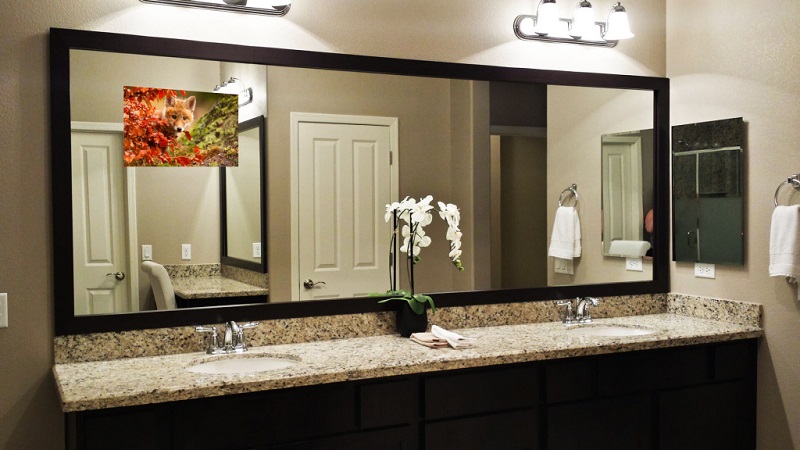 ​
A TV can also be installed in the waiting area for customer entertainment. Of course, here you can use not only a no frame TV, but also a TV with a black or white frame, for example, the AVS430SM or AVS550SM models. In addition, you can install TVs behind mirrored shop-windows, and then passers-by will see not only their own reflection, but also your commercials, prices and other useful information.
AVEL built-in TVs can be installed anywhere. Their body is protected from moisture, and the mirror surface is easy to clean. Thus, you don't have to worry about the operation of the device, and focus on creating new ideas for advertising and promoting your business.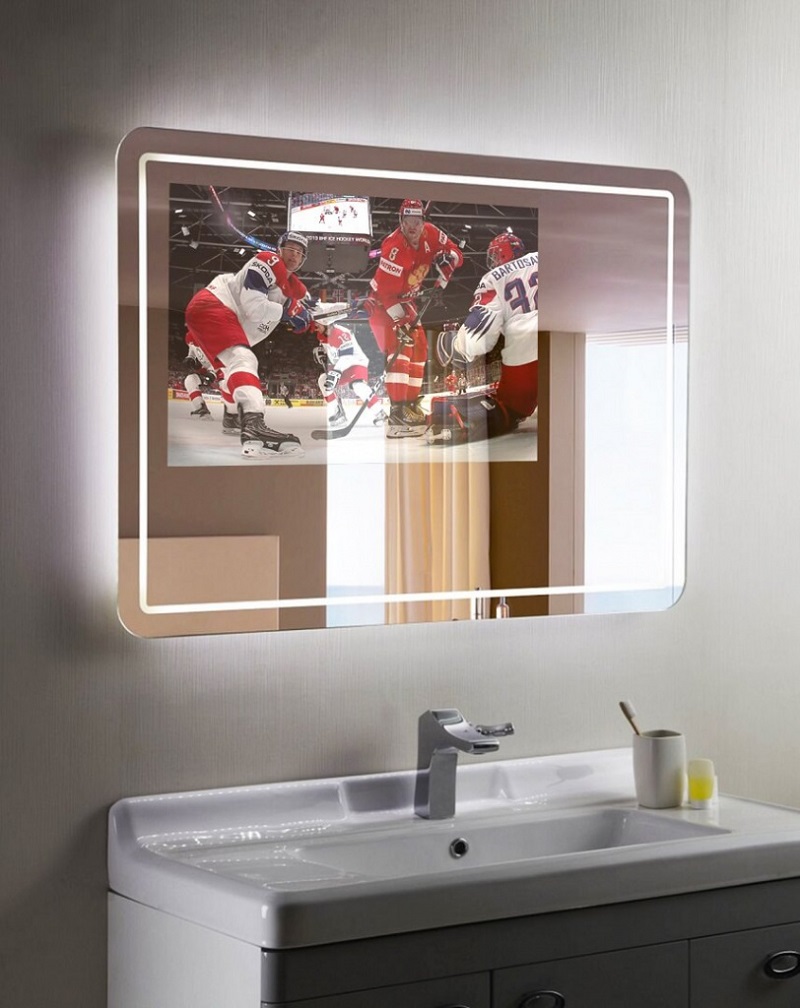 ​
​
Back to the list