Translate:





Mirror TVs for Hotels
Hotel TVs and professional displays have already become an essential and common element in both hotel rooms and public areas. The design of the hotel room creates the first impression of the hotel and affects the quality of people's rest. Each modern hotel room, recreation area, and hall is equipped with a TV.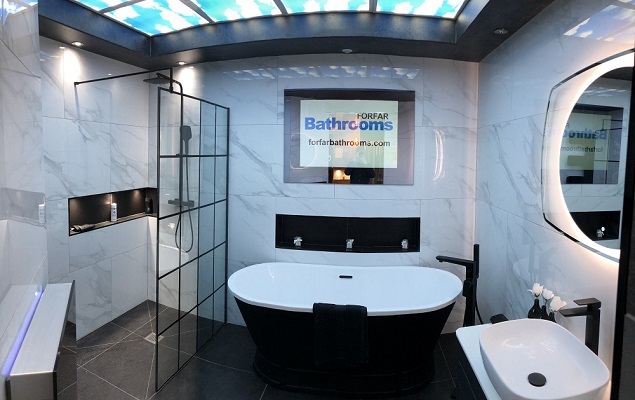 Mirror TVs are confidently taking the leading position in the ranking of attractive and functional interior solutions, and the scope of their application is not limited to hotel rooms only. A mirror TV is both an elegant decorative element and a multifunctional device with all the options of a classic TV or professional screen.
Advantages:
An opportunity to use mirrored TVs in various facilities: hotel rooms (hotel bathroom TV for instance), SPA areas, restaurants, elevators, lobby, etc.;

In the small bathrooms and suites, they save space, since they can be simultaneously used as mirrors and TV screens. It's handy, practical and trendy. At the right moment mirror is activated and delivers the information you want to provide.

Hotel waterproof televisions or water-resistant Mirror TVs can replace traditional mirrors in bathrooms and entertain visitors with high-quality content. They can watch news, videos, hotel ads or listen to music while brushing their teeth, shaving and washing.

The multi-functional devices at the reception can be used to advertise a service while managers are handling documents for guests. Wide selection of diagonals are proposed - from 23.8 to 75 inches;

Wide range of advertising opportunities: an offer to use food delivery service, a swimming pool or a SPA salon, bar, restaurant, gym, offer cosmetologist, stylist, makeup artist, etc.

Customization opportunities: to get integrated into the hotel IPTV system, to apply pre-set limits and control restrictions, to provide a special remote control with limited functions, etc.

Safety and robust design. In all AVEL Hotel TVs we use tempered safety glass - it brakes to small and non harmful pieces in case of an accident. And the TV screen is protected so it's much more difficult to damage it unlike a regular TV panel. These are additional essential benefits both for hotels and for customers.
AVEL Waterproof TVs for hotel are used worldwide, enhancing the level of convenience and service quality. The TVs are built into a wall and can replace a TV and a mirror at the same time. Keep pace with the times, amaze visitors with smart, innovative technology! With our products you will never cease to impress the guests and your hotel will be get higher ranks and better feedbacks.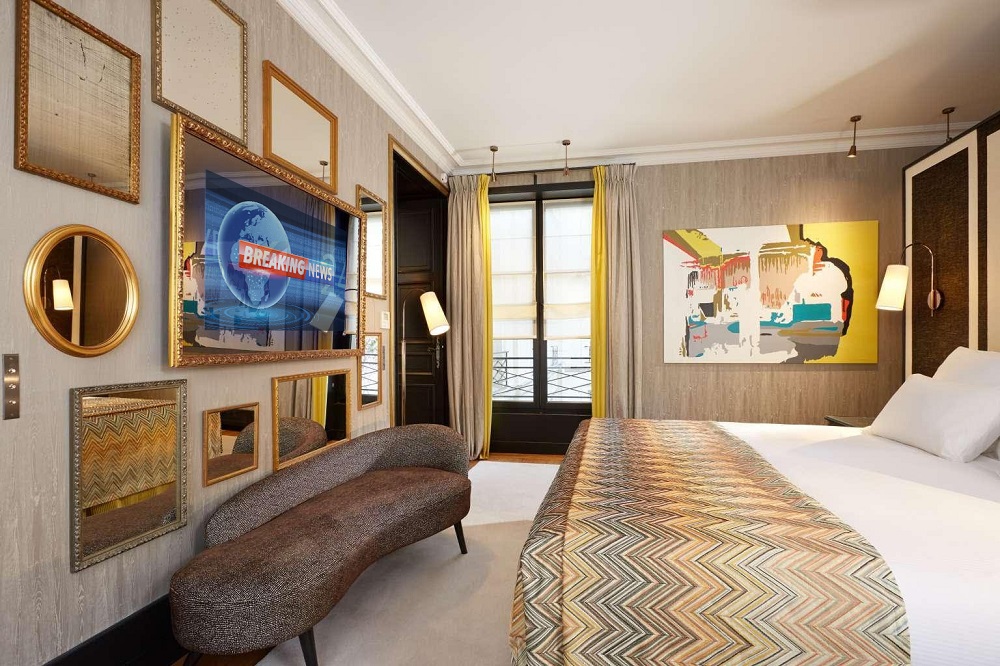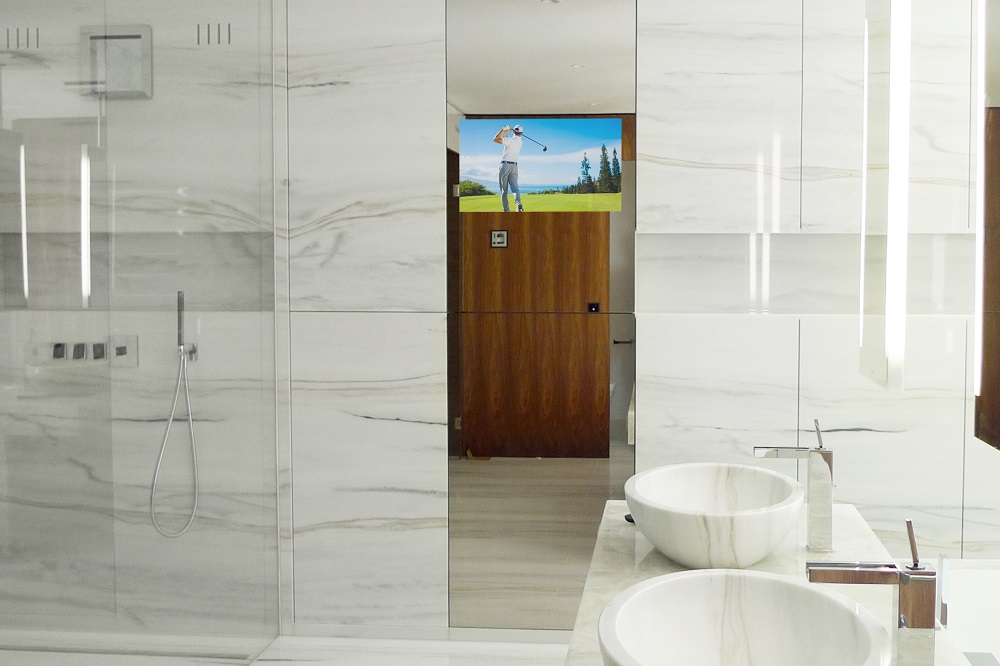 Back to the list